Register Now!
What:   Child Care Centers Licensing Provider Meeting (September 20, 2018)
Presented By:  Community Care Licensing Staff, San Jose Child Care Regional Office
Hosted by:  Community Child Care Council of Santa Clara County, Inc. (4C Council)
Child Care Center staff - Take advantage of this opportunity to come together with other Child Care Center Providers in Santa Clara County to meet with Community Care Licensing staff and receive pertinent information and discuss health and safety related topics.  
All Child Care Center Providers participating in 4C Council' s Child Care Subsidy Programs are encouraged to attend and participate in the Child Care Licensing Provider Meeting.
Bring your licensing policy questions and topics for discussion to the meeting.
Register on-line on the Event Calendar below.
---
Infant Toddler Responsive Relationships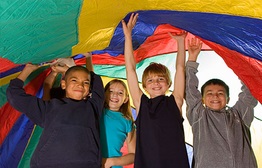 The first three years of life are a period of incredible growth. Learn how the earliest relationships with caregivers can promote healthy development. It starts with Responsive Caregiving.  Responsive care is the process of watching and tuning into a child's cues, thinking about what they might mean, and then responding to them in a sensitive way.  Knowing a child's temperament, and stage of development will help you guide them and support their growth.
Presented by:Jeanette Bellerive M.A.
Cost: $10 / per person
Click on the following link to print out the registration and drop it off in our office or call 408-487-0749 to register and make payment.
Workshop Flyer Registration Form
Registration and payment is also accepted on the day of the workshop or you may register on line by clicking on the "Register Now" button.