---
Child Care Licensing Path / Los pasos para obtener una licencia para el cuidado infantil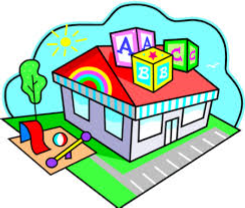 Child Care Licensing Path / Los pasos para obtener una licencia para el cuidado infantil
Love Kids? Thinking about becoming a Licensed Child Care Provider? This workshop will provide information, tools and tips about the Community Care Licensing process and how to plan your business.
Presented by: Jeanette Bellerive, M.A.
Aprobado por estado, el taller EMSA de RCP Pediátrico y primeros auxilios, está diseñado para el proveedor de cuidado de niños. A cada estudiante se le proporcionará un manual de entrenamiento de RCP Pediátrico y primeros auxilios para mantener junto con una guía de habilidades para la cartera. Vamos a practicar técnicas de salva vidas en maniquíes de RCP aprobados. Al finalizar el curso, usted será capaz de entender y completar las siguientes habilidades para un bebé, niño y adulto: Acceda a una víctima inconsciente, dar RCP, acceso y gestión de la Asfixia, controlar la hemorragia; Gestione choque y otros primeros auxilios problemas tales como lesiones en la cabeza, convulsiones y enfermedades de calor, y mucho más …
Presentado por: Karina Naranjo
Cost: $10/per person
To Register, click on the following link to print out the registration form and mail or drop it off to our office with payment.
Workshop Flyer Registration Form
You may register on line by clicking on the "Register Now" button. If you register on line, you will be required to enter your payment information.
****Please do not bring children to the class. NO REFUNDS OR EXCHANGES. This ensures we have optimal learning environment and sufficient materials and preparation for the presenters so the training benefits all those who attend.****