---
Child Care Environments / El Ambiente del Cuidado Infantil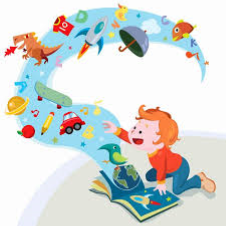 Child Care Environments / El Ambiente del Cuidado Infantil
Child care environments need to be a balance of professional and family space. This workshop will explore the many factors that influence how you organize and design your child care space: a welcoming atmosphere, activity areas, storage and space for routines, traffic flow and multi-use. With a thoughtful plan, your environment can become as helpful as an "extra teacher".
Presented by: Jeanette Bellerive, M.A. and Jessica Moctezuma, M.A.
Un ambiente para el cuidado infantil necesita ser un equilibrio entre el espacio laboral y familiar. Este taller explorará los diferentes factores que influyen en la forma de organizar y diseño de su espacio: un ambiente agradable, áreas de actividad, el almacenamiento, el espacio para las rutinas y el flujo de tráfico. Tener un medio ambiente eficiente es como tener un asistente.
Presentado por: Maria Gomez, entrenador con certificado
Cost: $10/per person
To Register, click on the following link to print out the registration form and mail or drop it off to our office with payment.
Workshop Flyer Registration Form
You may register on line by clicking on the "Register Now" button. If you register on line, you will be required to enter your payment information.
****Please do not bring children to the class. NO REFUNDS OR EXCHANGES. This ensures we have optimal learning environment and sufficient materials and preparation for the presenters so the training benefits all those who attend.****