---
Cultivating a Trauma– Informed Preschool Environment / Cultivando un Trauma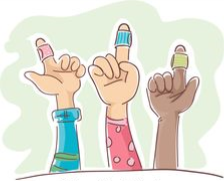 Cultivating a Trauma– Informed Preschool Environment / Cultivando un Trauma
In this workshop, providers will learn about the differences between challenging behaviors and trauma triggers. Providers will gain knowledge on how to address these behaviors and when to seek outside help within the community. Providers will understand their own life experiences and how it affects the children they serve in the community. Providers will have an opportunity to self-reflect and recognize the importance of self-care.
Presented by: Maria Brown, M.A., TMHP
En este taller, los proveedores aprenderán sobre las diferencias entre conductas desafiantes y provocadores de trauma. Los proveedores van a adquirir conocimientos sobre cómo abordar estas conductas y cuando buscar ayuda exterior dentro de la comunidad. Los proveedores entenderan su propia experiencias en la vida y como afecta a los niños que sirven en la comunidad. Los proveedores tendrán la oportunidad de reflexionar y reonocer la importanica de cuidarse a si mismos.
Presentado por: Maria Brown, M.A., TMHP
Cost: $10/per person
To Register, click on the following link to print out the registration form and mail or drop it off to our office with payment.
Workshop Flyer Registration Form
You may register on line by clicking on the "Register Now" button. If you register on line, you will be required to enter your payment information.
****Please do not bring children to the class. NO REFUNDS OR EXCHANGES. This ensures we have optimal learning environment and sufficient materials and preparation for the presenters so the training benefits all those who attend.****