Save the Date!
Plan to Attend the Family Child Care Licensing Provider Meeting (September 12, 2018)
 Hosted by:  Community Child Care Council of Santa Clara County, Inc. (4C Council)
Family Child Care Providers - Take advantage of this opportunity to come together with other Family Child Care Providers in Santa Clara County to meet with Community Care Licensing staff and receive pertinent information and discuss health and safety related topics.  
All Family Child Care Providers participating in 4C Council' s Child Care Subsidy and Early Head Start Programs are encouraged to attend and participate in the Child Care Licensing Provider Meeting at 4C Council on Wednesday, September 12, 2018, 6:30pm-8:30pm.
Bring your licensing policy questions and topics for discussion to the meeting.
Registration Materials and details to follow in August 2018.
For your convenience, you will be able to register for the event on-line.
---
Culturally Inclusive Environments / Culturalmente Inclusivo– Ambiente preescolar informado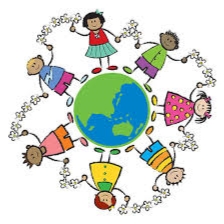 Culturally Inclusive Environments / Culturalmente Inclusivo– Ambiente preescolar informado
Each child learns and develops within the context of relationships and through meaningful interactions within their environments. Understanding the influence of culture on children's development; other's perspectives; and parenting is key to collaborating effectively with families and essential to providing quality care.  In this workshop, we will define culture, cultural competency and cultural humility.  Participants will start or continue their journey in understanding how their own cultural lens plays a role in their ability to serve the diversity of families in their care.
Presented by: Jeanette Bellerive, M.A.
Los proveedores aprenderán a Implementación las prácticas de atención basadas en relaciones que no son algo que se hace una vez y luego se olvida. Aprenderán cómo aumentar el enfoque en la calidad de la relación cuidadora-niño. Cómo trabajar con los niños en el desarrollo social emocional. Los proveedores también aprenderán a continuar el proceso que requiere actualizaciones para el desarrollo profesional, las políticas y los procedimientos con el fin de comunicar a los padres y al personal la importancia de cambiar hacia un modelo que valore la continuidad de la atención.
Presentado por: Maria Gomez, entrenador con certificado
Cost: $10/per person
To Register, click on the following link to print out the registration form and mail or drop it off to our office with payment.
Workshop Flyer Registration Form
You may register on line by clicking on the "Register Now" button. If you register on line, you will be required to enter your payment information.
****Please do not bring children to the class. NO REFUNDS OR EXCHANGES. This ensures we have optimal learning environment and sufficient materials and preparation for the presenters so the training benefits all those who attend.****