---
Play and Learn –English Only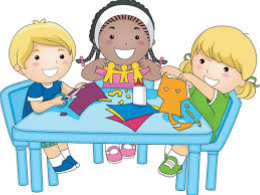 Play and Learn –English Only
Brain research reinforces what children instinctively know: "playing makes me smart for school." What children do physically plays a major part in how well they will develop all other abilities, including reading, writing, mathematics and creativity. Discover how the brain works, what affects brain development, and how children learn best. Most importantly, be able to articulate the connection between playing and learning! 
Presented by: Sharron Krull
Cost: $25/per person
To Register, click on the following link to print out the registration form and mail or drop it off to our office with payment.
Workshop Flyer Registration Form
You may register on line by clicking on the "Register Now" button. If you register on line, you will be required to enter your payment information.
****Please do not bring children to the class. NO REFUNDS OR EXCHANGES. This ensures we have optimal learning environment and sufficient materials and preparation for the presenters so the training benefits all those who attend.****