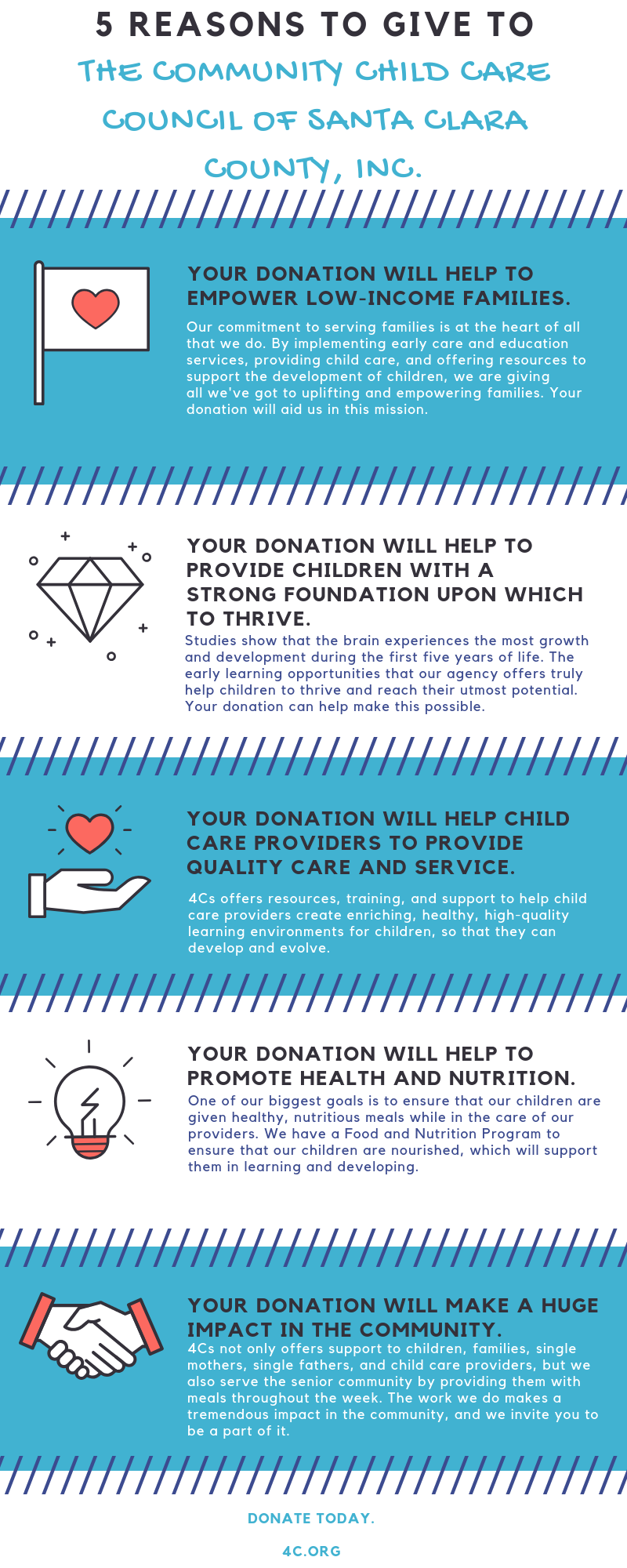 By making a donation in support of 4Cs work in the community. 4Cs is a non-profit, 501(c)(3) organization. Your contribution is tax deductible. If your donation is made online, you will be sent an email to use as your receipt. If you donate by mail we will send you a tax exempt receipt. There are many ways to financially support 4Cs. No gift is too small.
Join the effort with many others in the community so that 4C Council can continue to help families become successful.
Click the DONATE NOW button below to donate.

---
4C also accepts donations of items we can utilize in the office or that are given to our clients. Please call (408) 487-0747 or email info@4c.org if you have an item to see if we can use it.
Donations should be sent to:
4C Council
Donations
150 River Oaks Parkway, Suite F-1
San Jose, CA, 95134
Your contribution enables us to provide the needed services to countless parents and providers in the community. If you need more information please email info@4c.org.
Or Make a Donation Through PayPal