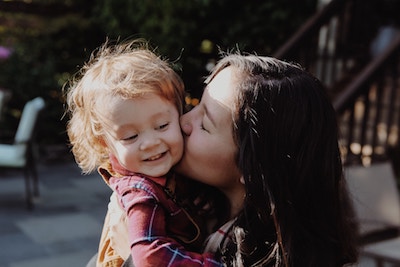 With the expanded Child Tax Credit going into effect in the 2018 tax year, there's no doubt that countless families will experience relief.
At present, for each qualifying child, the credit is $1,000; but with the new credit, that amount doubles to $2,000.
In a country where the costs of child care have swelled to massive amounts, this tax credit could provide families with a stronger foundation to keep up with all the monthly expenses. According to the Center on Budget and Policy Priorities, 2.7 million people were lifted out of poverty, with the help of the tax credit, in 2016. Imagine the impact of an amount that's double what we've been accustomed to.
When families are financially secure, the entire household thrives. Children are able to grow up in a stable environment, experiencing a greater sense of well-being socially, mentally, physically, and emotionally.
With the rising costs of child care, many families are finding it difficult to keep up. There was a study in 2016 that found that the average cost of child care is more than the cost of actually sending that child to college. You can read the study here: https://www.newamerica.org/in-depth/care-report/introduction/
According to the National Association of Child Care Resource & Referral Agencies, the average cost of child care can go as high as $18,773 per year. As families navigate rising housing costs, especially here in Santa Clara County, along with paying for food, utilities, and other necessities, child care costs become increasingly challenging to keep up with.
With the expanded Child Tax Credit coming into play, families will receive a much-needed financial boost.
Along with a doubling of the child tax credit, the new plan also offers a refundable portion of $1400, which means that even if you don't owe any taxes, you can still reap the benefits and receive some money back. Currently, a nonrefundable credit is in place, which doesn't allow for taxpayers to receive any additional money.
This new Child Tax Credit will run through 2025.