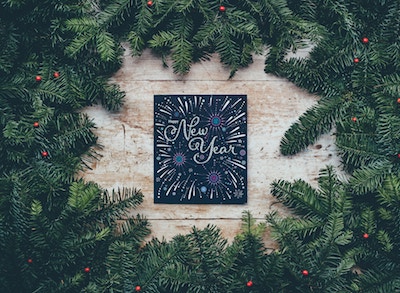 What really matters in 2018 -- beyond the resolutions, the hopes, and the massive to-do lists -- is that we find ways to cultivate and nurture our relationships; not just the relationships with our friends and family, but also the ones with the people in our workplaces, on our streets, in our communities...not to mention, our relationship with ourselves.
Many things clamor for our attention on a daily basis. It's easy for our minds to drift away from what really matters. We get pulled out of the present moment, and away from the core of who we truly are and what truly matters to us.
The start of another year is an opportunity for a new beginning. A chance to wipe the slate clean and start all over again. We want to improve ourselves in sixteen dozen different ways. We want to do the things that we've been putting off for so long. We set the year up with all of this positivity; and underlying it all is this pressure to be, do, experience, and create more.
In doing so, we can sometimes lose sight of the fact that our relationships are the most essential aspects of our lives.
Our relationships are our everything. They're opportunities to express love, affection, compassion, empathy, and care. This goes for both our positive and not-so-positive relationships. Every relationship is an opportunity to know ourselves, to expand more fully into who we truly are. When we're dealing with someone who might not be very pleasant or supportive, it's a chance for us to dig in deep and continue to show up in the world as a source of light, no matter the darkness that might surround us.
So start off this New Year valuing and treasuring every single one of your relationships. And look for natural ways of showing up more fully in them. Be available to the ones in your life -- to your children, your spouse, your siblings, your parents, your friends. You'll notice how much happier and vibrant life becomes as a result.
4Cs is so grateful for all of the many incredible providers, families, partners, and supporters we've worked with in the past year. We look forward to a New Year of strengthening our ties to all of you. Wishing all of you the best. Happy New Year!