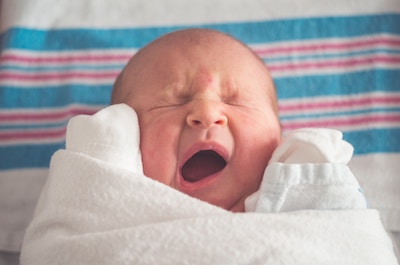 Toward the end of her third trimester of pregnancy, Doraneli's landlord approached her with upsetting news. He told her that he was raising her rent by $1000, due to the fact that the new baby would soon be occupying the space.
Doraneli was shocked. Not only was the baby due any day now, but she was also a single mom without a job. There was no way she'd be able to handle the outrageous rent increase.
Three days later, she gave birth to a baby girl. And although the child's entrance brought Doraneli immense joy, she knew that they had a hard road ahead of them.
The two were now homeless, and it was up to Donareli to find a place for them to live.
"I started calling all the different shelters," Doraneli recalls, shaking her head. "The situation was very stressful, even for the baby. She cried for seven months straight. We were in and out of shelters. I got really depressed."
Doraneli was determined to create the kind of life that her baby girl deserved to have. But in order to do that, Doraneli would have to find a job. And if she got the job, that meant she would also have to find an affordable child care provider to watch her daughter, while she was at work. It seemed nearly impossible, but Doraneli set out to make it happen.
She applied for 4Cs' Early Head Start program, and months later, they told her that her paperwork had been approved.
"Before 4Cs, I wasn't able to work consistently. When I did work, I took my baby to a babysitter, which I could barely afford. The babysitter would cancel at the last minute all the time. And she would also complain that my child cried all day. There were a lot of issues. Now, with my new provider, my child is happy. She's no longer crying every day. The provider takes good care of her. And I was able to find a steady job. Now I can pay rent. I'm very happy with 4Cs. They saved me," Doraneli says.