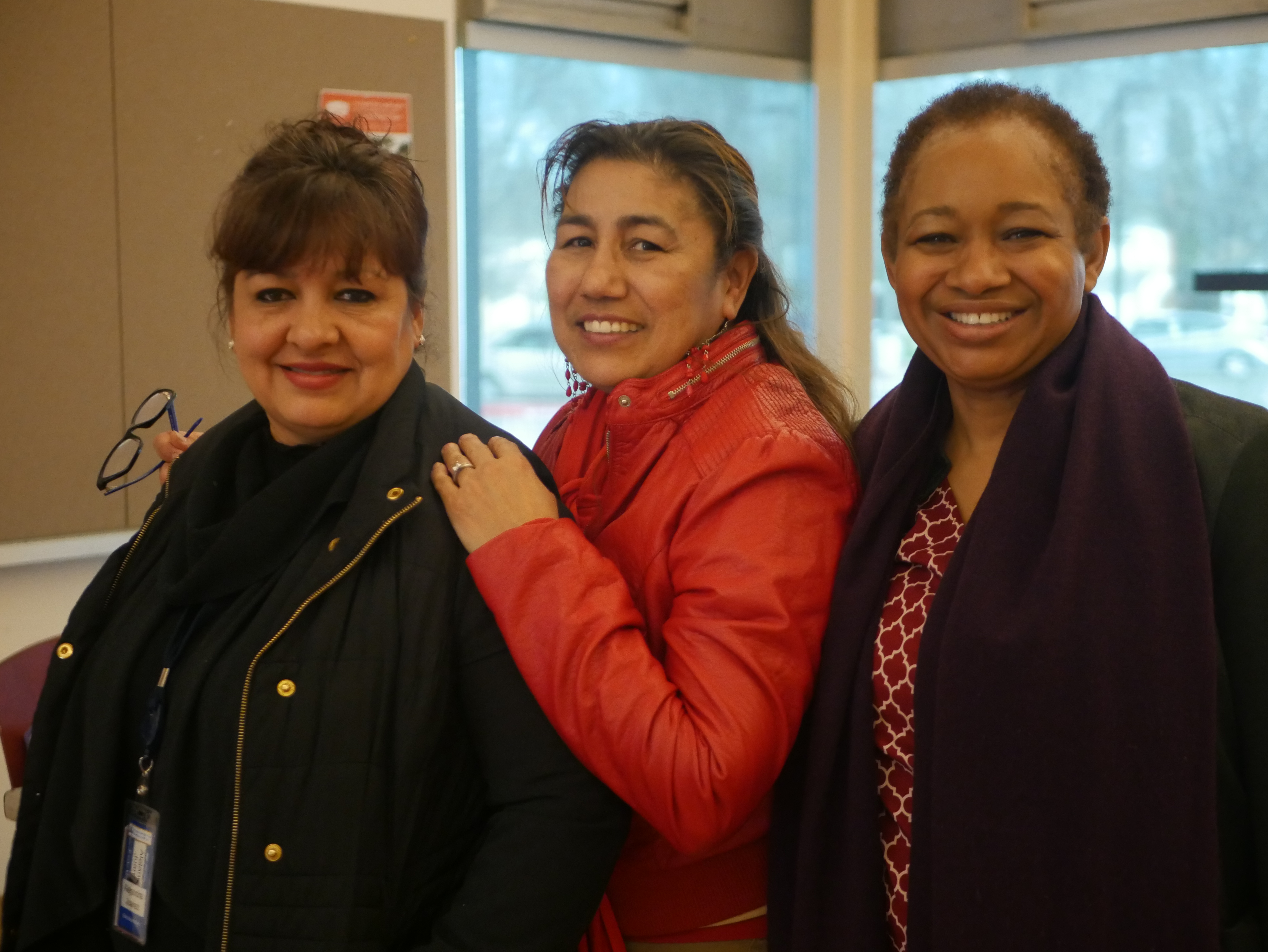 At every Family Socialization event, parents and children all come together to talk, play, socialize, and — one of the most essential components of the day -- enjoy a meal.
Santa Alvarez, a home visitor who has been working at 4Cs for the past 8 years, stresses the importance of something as simple as sharing a meal together.
"Sometimes because both parents work, there might not be a chance to sit down and eat together. So that's something we model here in Socialization. We eat family-style. It's so important to do together," said Alvarez, gesturing to a table of beans, rice, tortillas, salad, fruit, and other items.
Alvarez has a caseload of 12. Through the Early Head Start program, she serves children, ages 0 - 3, and pregnant mothers in the community; since she started with 4Cs, she estimates that she has worked with over 300 families.
"I do home visits where I coach parents. They're the first teachers of their children, and people like me are here to support them," said Alvarez.
There are four amazing women on the Home Visitors team -- Alvarez, Sandra Jackson, Alejandra Juarez, and Itzia Rodriguez.
Jackson loves the work she's doing to empower parents in taking a part of and understanding their children's development.
"We have a mission to help families, to support our community," said Jackson. "I really love helping families meet their goals." Since last November, Juarez has also been a part of the team. Before becoming a Home Visitor, she was a mentoring coach. She would go out to providers' locations to look into their environments, do portfolio assessments, and check into matters of Health and Safety. In serving as a Home Visitor, Juarez is now working to help provide information, resources, and guidance to families.
"It's a learning process," said Juarez. "I'm doing applications and also recruiting. And then there's the challenge that sometimes families don't qualify if they're just $200 dollars above the scale. It's a challenge because the rent is high right now. Everything here in the Silicon Valley is pretty high."
Despite this, Juarez feels confident that the work she's doing is helping to make an impact in the lives of the families she serves.
The women on the Home Visitors team are looking forward to the summer, when they'll be organizing all kinds of fun field trips for families to partake in.