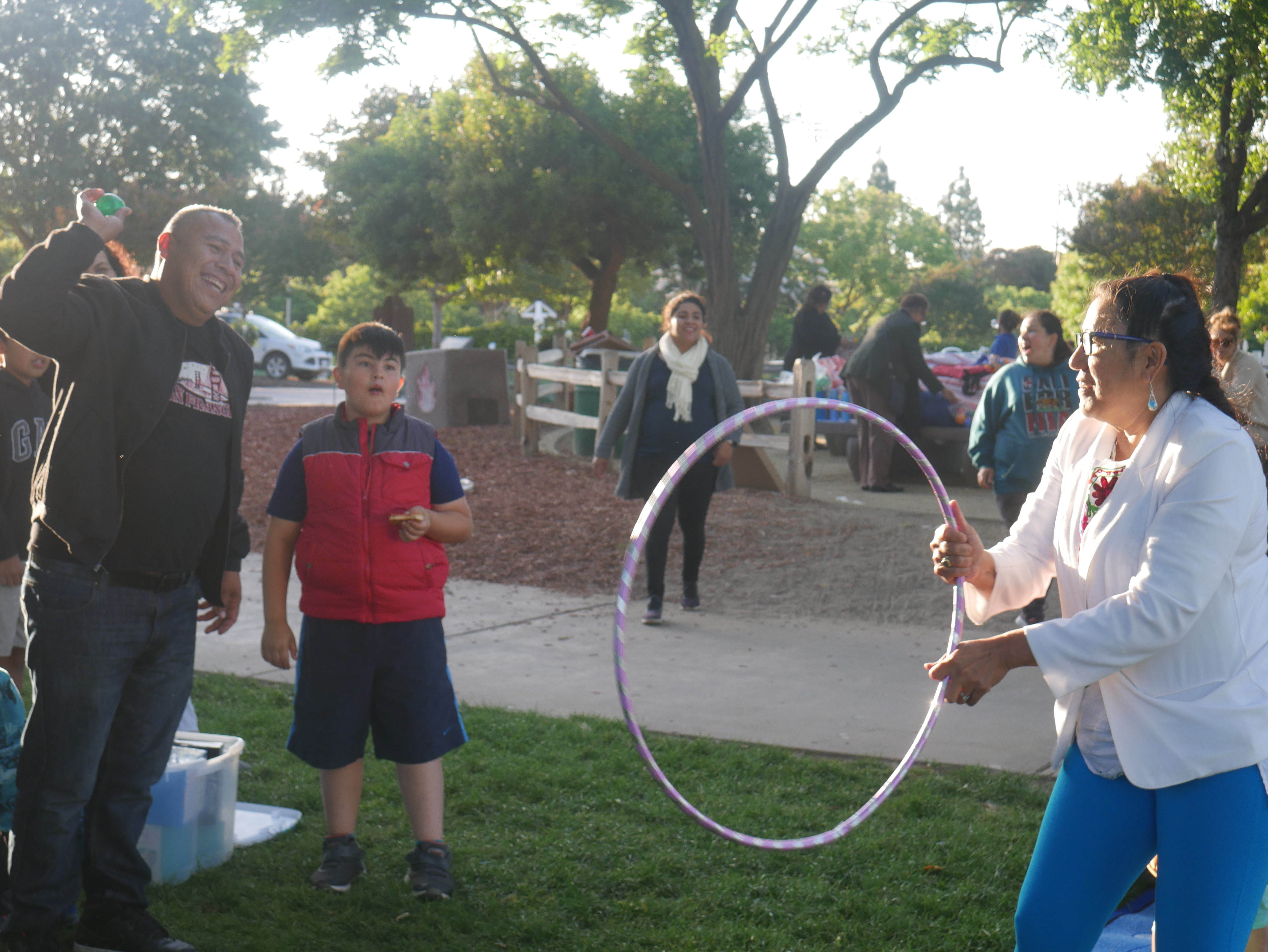 Last Wednesday, May 23, staff from our Early Head Start program hosted a Family Socialization evening at Emma Prusch Park in San Jose.
Family Socialization meetings are often planned for every other Wednesday, and involve mothers bringing their children in to enjoy food, play, reading, and engaging with others. This most recent meeting was centered around bringing the fathers in to experience the fun.
After eating and enjoying free play in the park, EHS Home Visitors Santa Alvarez and Sandra Jackson led children through a series of parachute activities and hula hoop games. Mothers, fathers, and children all had an absolute blast.
"The kids love it, the parents love it," said Lynette Tia, Family Services Supervisor. "We try and provide whatever we can for them to enjoy."
EHS Home Visitor Itzia Rodriguez was pleased with how great the turnout was. "I think it's important to involve the fathers," said Rodriguez. "Dads work all day and it's good for them to see what we do and why we go to the homes."
Given the success of this event, Rodriguez mentioned that they were considering offering these evening for fathers to join in more often. Usually, Father Socialization events happen once a year.
To kick off the beginning of Summer, EHS home visitors will be taking children and families out to Happy Hollow in June.