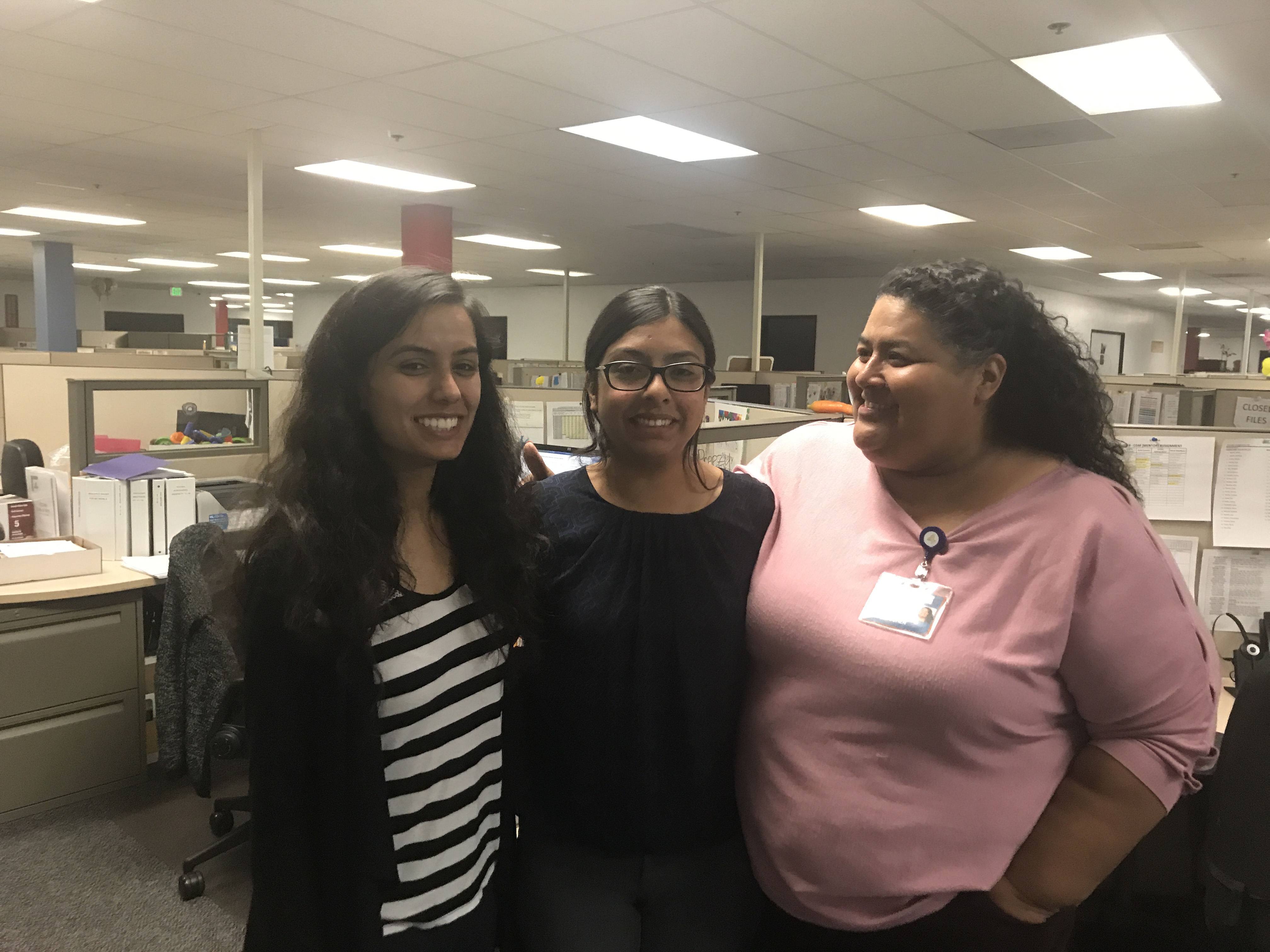 (Left to right in the photo: Gurpreet, Leslie, and Elena, our FCCHEN crew)
Our Parent Advisory Committee, which meets four times a year, just had their most recent meeting this past June 20.
"For these meetings, we try to gather parents and get engagement," said Elena Cruz, who is a Provider Coordinator for 4Cs' Family Child Care Home Education Network (FCCHEN). "At this last meeting, we talked about program updates and the desired result regarding state reporting for the educational component."
The FFCHEN team also discussed the various resources that parents have available to them. One of the upcoming events supports kinder readiness; it's a backpack giveaway that happens in August. Parents and kids are able to come in and pick up brand new backpacks loaded with school supplies for those who are starting kindergarten.
"We serve children from 0 - 5. Our children can stay with us until the first day of kindergarten. The children transitioning out have been with providers since they were 6 months old," said Cruz.
A reader program is also being implemented, due to the preponderance of dual language learners. Since English is a second language to many of the children in the program, the staff at 4Cs pays special attention to offering new ideas to parents that will encourage literacy and language development among their children.
In the reader program, providers have a library system of red bags, which contain several books. Kids are able to check out the books each week, some of which are bilingual. Some of the books are simply image-based, without any words to interpret the story, allowing parents and kids the opportunity to create their own ideas about what the story might be.
"It's a system to show children how to love books," said Cruz. "We like to encourage providers so they know that this program is available to them."
The FFCHEN team is small but mighty. Along with Cruz, Gurpreet Nijjar also works as a Provider Coordinator. And Leslie is the program assistant in the program, handling things like enrollment, monitoring, and provider recruitment.
And just recently, they welcomed in Karen Villanueva, a new Provider Coordinator, to join the department.