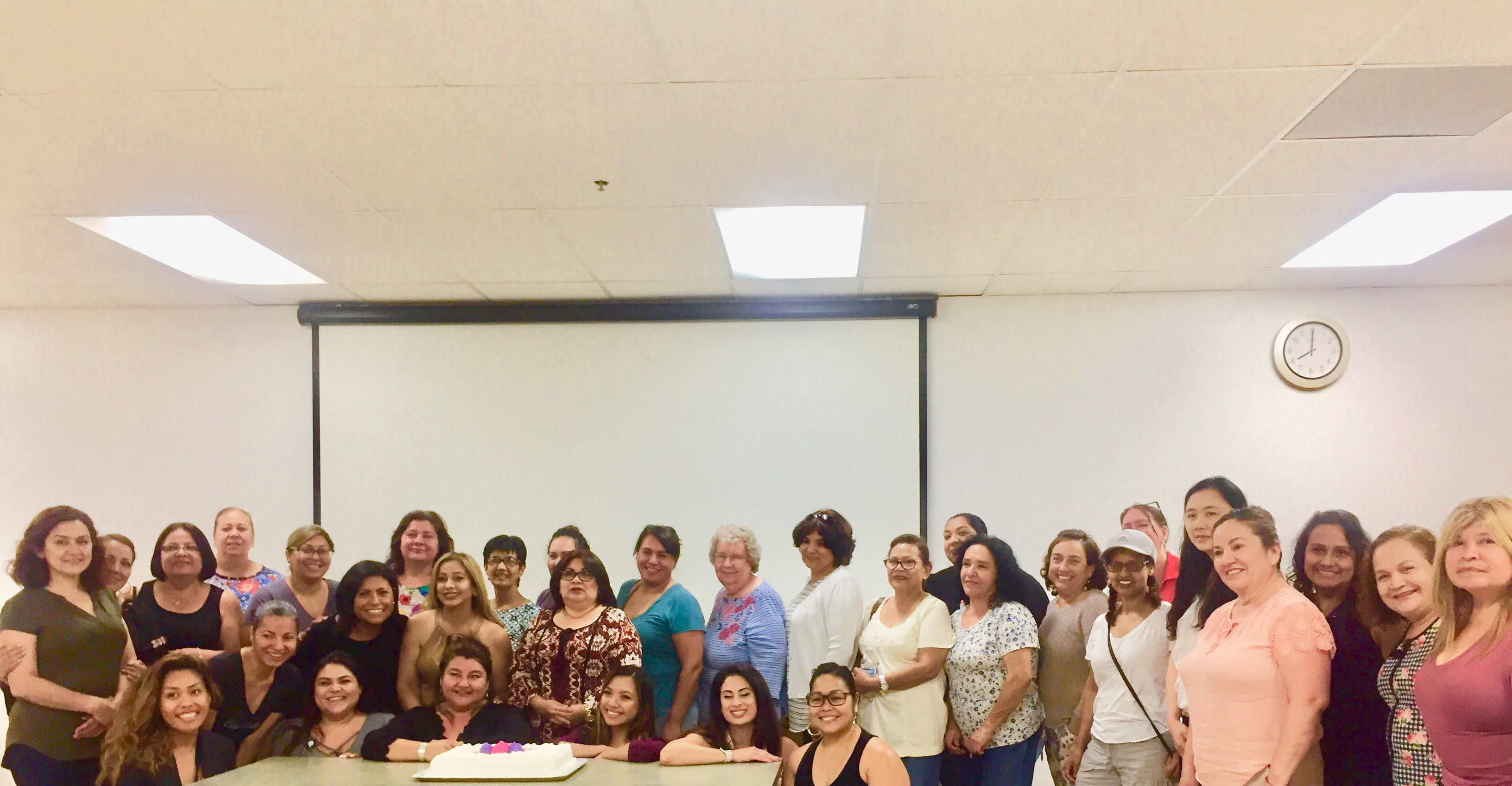 4Cs' Early Head Start (EHS) program is run by some of our amazing staff members, who consistently give their all toward ensuring that our child care providers and families are supported.
On Thursday, July 26, a very special EHS providers' meeting was held to celebrate and appreciate our devoted child care providers.
Featuring salsa music, food, games, prizes, a raffle, and a cake, our meeting was overflowing with good spirits. Certificates and survival kits were handed out to providers to honor all that they have done for children and families in their time working within 4Cs' EHS Program.
After the meeting, many of the providers wrote out positive notes for 4Cs, as well as their mentors, who've been guiding them through the EHS program.
Twenty one child care providers left feedback, all of it expressing their appreciation and satisfaction with our organization and the amazing mentors from our EHS staff. This is a sampling of 36% of our current EHS child care providers. (There are 58 in total.)
One of the providers wrote: "4Cs is a GREAT organization that many families benefit from. So the families have the opportunity to grow. For example I have two families that are going to school to be a better person in the future. My mentor is so nice, she is very happy all the time when she comes to my home. She has been so helpful for me and understandable...she has been helping me a lot."
Provider Ana G. also wrote: "EHS has helped me be a more responsible person with my business and they have showed me that I need to engage more with the families. My mentor is an exceptional person and there have been moments where she has helped me and given me guidance. Thank you for all your services."
The positivity was flowing full-force that night. We are so fortunate to be able to have a hand in supporting our child care providers, and making a difference in the families who live in our community.
Thank you to all of the exceptional staff who do so much to keep our EHS program going strong each day.