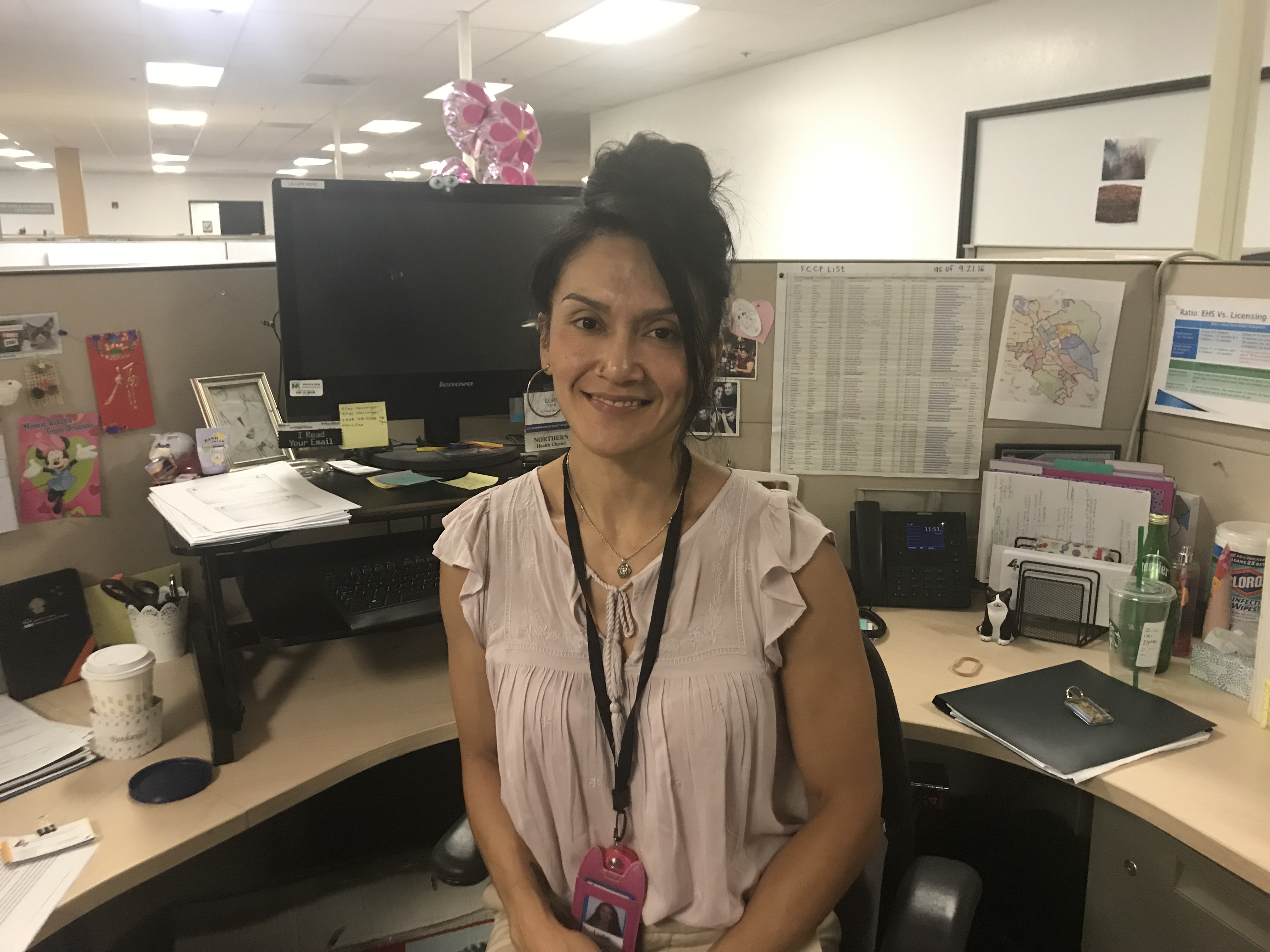 Early Head Start (EHS) Health and Safety Supervisor Lupe Yepiz has been working at 4Cs for the past four years.
On a mission to impact the community, Lupe empowers children and families by sharing her wisdom in the area of health, nutrition, and fitness.
"We ensure that babies are healthy and ready to learn," said Lupe. "If they're helping and sleeping well, if they're safe and eating right, they'll be ready to learn; in their child care home and in their own home. Health is a big part of school readiness."
At a recent Parent Council meeting, Yepiz, who also works as a Zumba instructor in Los Gatos, taught a 25-minute Zumba session to about eight different families. The families enjoyed the physical activity immensely, and there may be plans to bring Yepiz back in again to teach another session.
Before working at 4Cs, Lupe worked as a Nutrition Educator. "I worked in Alameda County. I would go to centers with Head Start programs and train the teachers to implement nutrition- based curriculums. We would provide them with different vegetables and fruits each month, and also provide a lesson plan on that specific fruit and vegetable."
Lupe is the true essence of one who practices what she preaches. Aside from her work at 4Cs and her Zumba classes, she's a professional bodybuilder, and has been competing in various competitions. She even has a First Place win from a figure competition in San Leandro. At her last competition this past May, in Corona, she even nabbed Second Place.
"I train a lot, even if I'm not competing," said Lupe. "Each person has their own thing they like to do to destress, and this is mine."
When asked what is the most important piece of nutritional advice she can give, Lupe's response was: "Reduce sugar consumption. It's in everything, soda as well. Reduce soda, or just don't drink it at all."
As part of her job at 4Cs, Lupe works to ensure, along with two Health and Safety Specialists in her department, that families are following a certain recommended schedule, so that they're up-to-date with their dental and health history. They also provide workshops for parents, and also visit providers' homes to check on the safety of their environments.
It was just this past May when Lupe was promoted from a Health and Safety Specialist to a Supervisor. And she's happy to be in this new role.
"I like it. I feel pretty comfortable because I've been here for some time and have gotten familiar with the regulations. And I feel it was a smooth transition for me," said Lupe. "Now that I'm in the supervisor role, I really want to implement things I had envisioned before like bringing in more education for the families and providers. I think that's the foundation to keep them engaged and involved. And I really want to help my staff and make sure they have the adequate support."