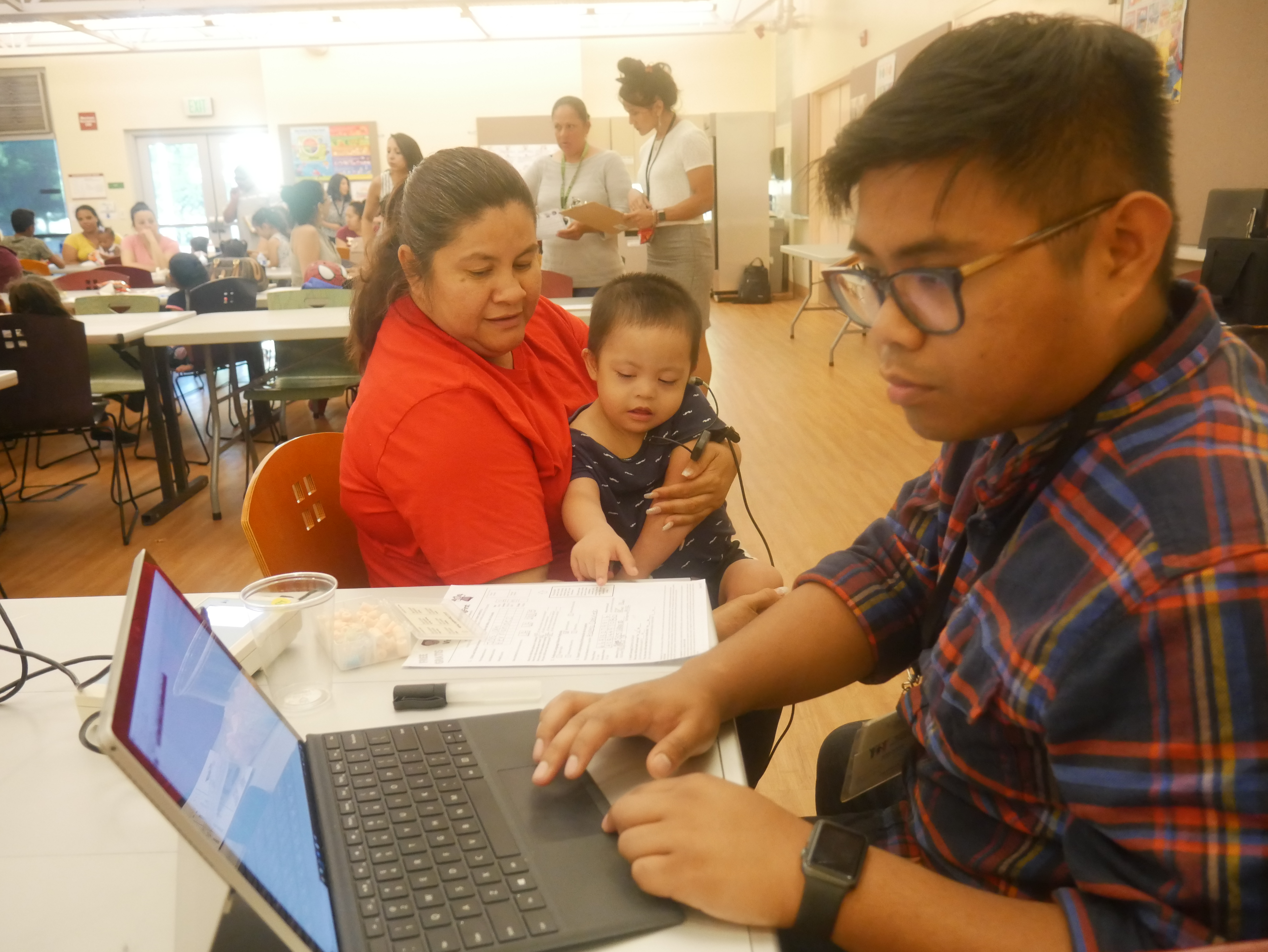 Last Tuesday, July 31, at Tully Library, our Early Head Start (EHS) Department invited parents to bring their children out for free vision and dental screenings.
Four representatives from Healthier Kids Foundation, an organization that works to ensure that children have the education and resources to live healthy lives, came out to provide the screenings.
Mark Gomez, a Program Manager at the Healthier Kids Foundation, oversees the screening services. The nonprofit has been around for several years, and Gomez has been a part of the team for two of those years.
"I enjoy going out into low-income communities and offering our services," said Gomez. "Our aim is to make sure kids are healthy."
Healthier Kids Foundation has a screening team of six individuals, along with three interns. Ten case managers also offer support and guidance.
"The one thing that makes us different is we not only do screenings, we do follow up case management. So those children who we detect issues from our screenings get handed over to our case managers," said Gomez. "They call parents, go over the results with them, and navigate them through the health care system. We take them step by step on what they need to do to get care for their children."
EHS Family Services Supervisor Lynette Tia was pleased with the event.
"It was a really good turnout," said Tia. "Our goal was to have at least 12 children attend, but we had 27. They loved it...The parents were so happy about getting free screenings."