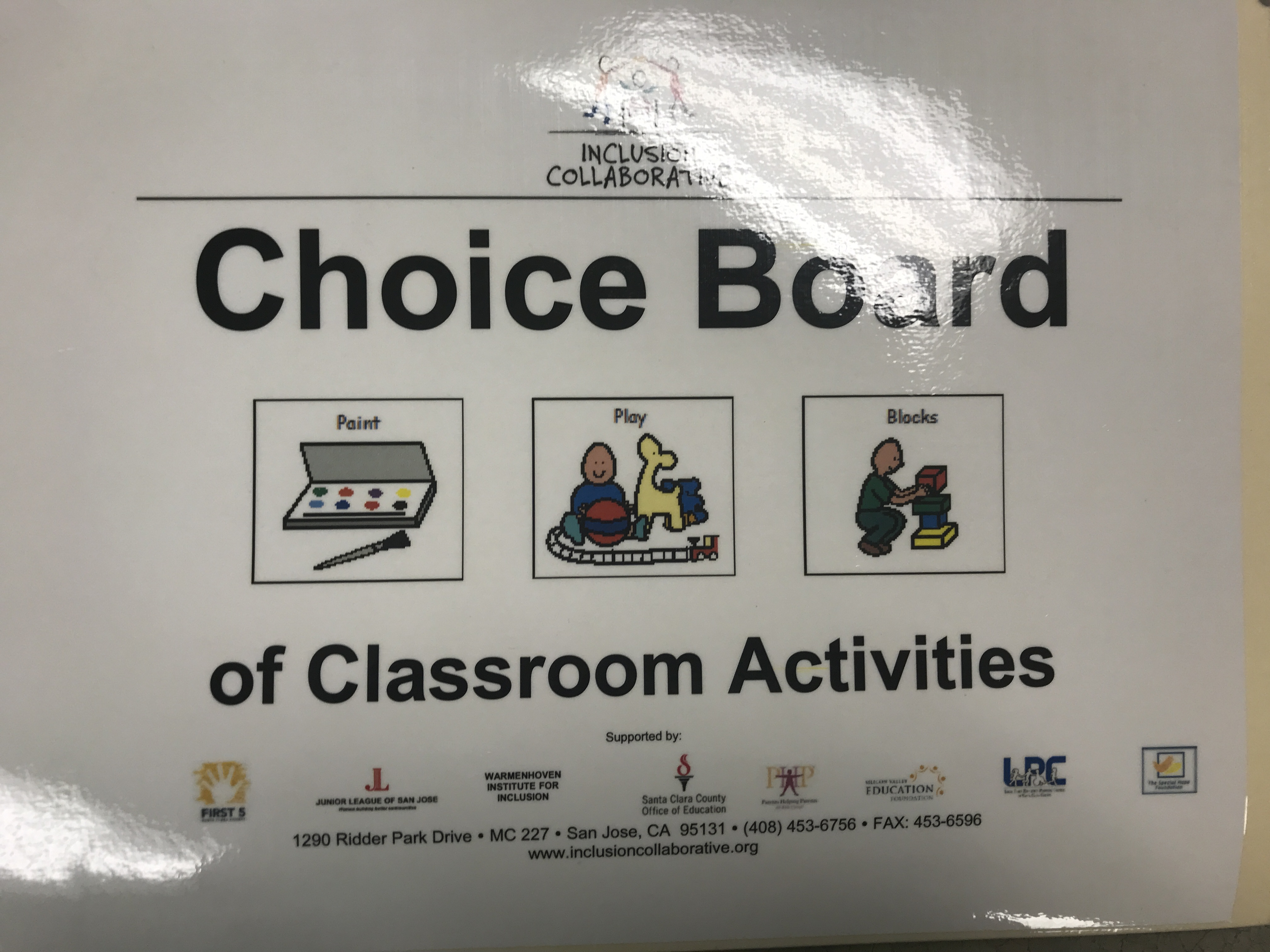 On Thursday, September 6, the Community Child Care Council of Santa Clara County (4Cs) hosted a Child Care Environments workshop for providers who are part of the Child Care Initiative Project.
Presented by Jeanette Bellerive and Jessica Moctezuma, from 4Cs' Resource and Referrals Department, the three-hour presentation offered tips and knowledge for providers on how to set up safe and healthy environments in which their children can learn, play, and thrive.
"This is helpful, so that children can focus on their play and not get distracted by things they're not supposed to touch; or they don't have too many toys out and kids are tripping over each other," said Bellerive.  
Providers were also able to participate in a "make and take," where they received tools to make "choice boards" and "visual schedules."
For the choice board, they put together pictures of things a child can do, like painting or playing with blocks.   
"It helps them process things," said Bellerive. "It's a visual reminder. For a child who is wandering and not sure what they want to do and can't settle...especially the younger children...it helps focus them."  
On the visual schedule, providers were able to take pictures of activities that are coming up during the day, like going outside, washing hands, taking a nap, and eating snacks. This way, children feel safe in being able to look at a visual with the daily routine laid out, so that there are no surprises as to what's coming next.
Around 30 child care providers attended the workshop. Two workshops ran concurrently, with Spanish speakers in one room, and English speakers in another.