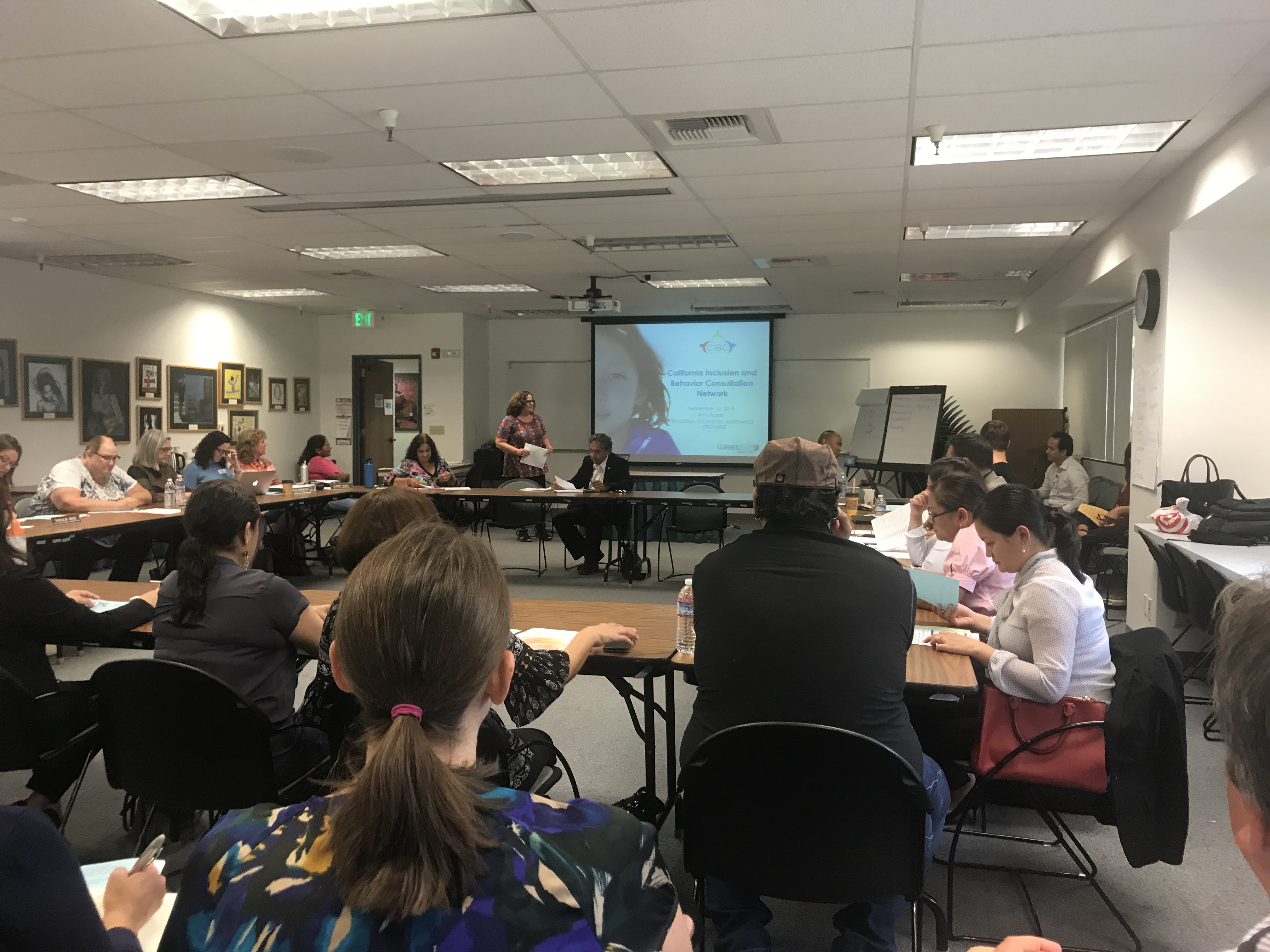 On Wednesday, September 12, the Local Early Education Planning Council had its general meeting at the Santa Clara County Office of Education.
The first speaker of the afternoon was Amy Kaiser from WestEd. As part of the California Inclusion & Behavior Consultant (CIBC) Network, Kaiser consults and provides technical assistance to family child care programs.  
"CIBC is a resource available to child care providers; center based and family child care providers," said Kaiser. "It's organized to assist providers in building their capacity of early care and education providers to support learning and development of children with special needs or challenging behaviors."
The CIBC network is a statewide organization with consultants throughout California.
An example that Kaiser used during her presentation: Maybe there's a child who is unable to sit still during circle time, and is aggressive with other kids. By making a call to CIBC, a child care provider can get in touch with a consultant who is fully equipped to offer support.
The first thing a consultant would do is come out to observe the environment and teachers, alongside working with staff in order to get a full picture of the situation. CIBC's approach is not a "one size fits all" kind of deal. Every situation is unique, and is given the proper care and attention that it deserves. CIBC works closely with providers to come up with solutions and actions that might be taken to alleviate the situation.
"Any provider who serves children 0-5 can request technical assistance. Not every provider will be given assistance; it's based on their funding," said Kaiser. "Especially with family child care. It's a pilot program right now. But ones with funding will be eligible. I tell them to tell every provider they know to put in a request if they want it."
Even if child care providers don't qualify to receive CIBC's free services, a CIBC consultant will still work to do what they can to make sure that no one is left behind. CIBC is committed to providing every child care provider who needs the support with alternative resources, even if they can't offer consultation.
"Our philosophy is relationship based," said Kaiser. "We build a one-on-one relationship with our providers."
Consultation usually consists of 4 to 6 visits. And the unique thing about the program is: It leans upon video-based observation.
Families must provide their consent in order to be video-taped, but Kaiser mentioned that there hasn't been a problem with this so far, during the entire run of the CIBC pilot program, which has gone on for a year. Videos remain with CIBC and don't go anywhere else.
At the end of the presentation, Kaiser told the audience: "Make sure you tell everyone you know in centers that this is available to them. And there's no cost."
Go here to learn more about CIBC: