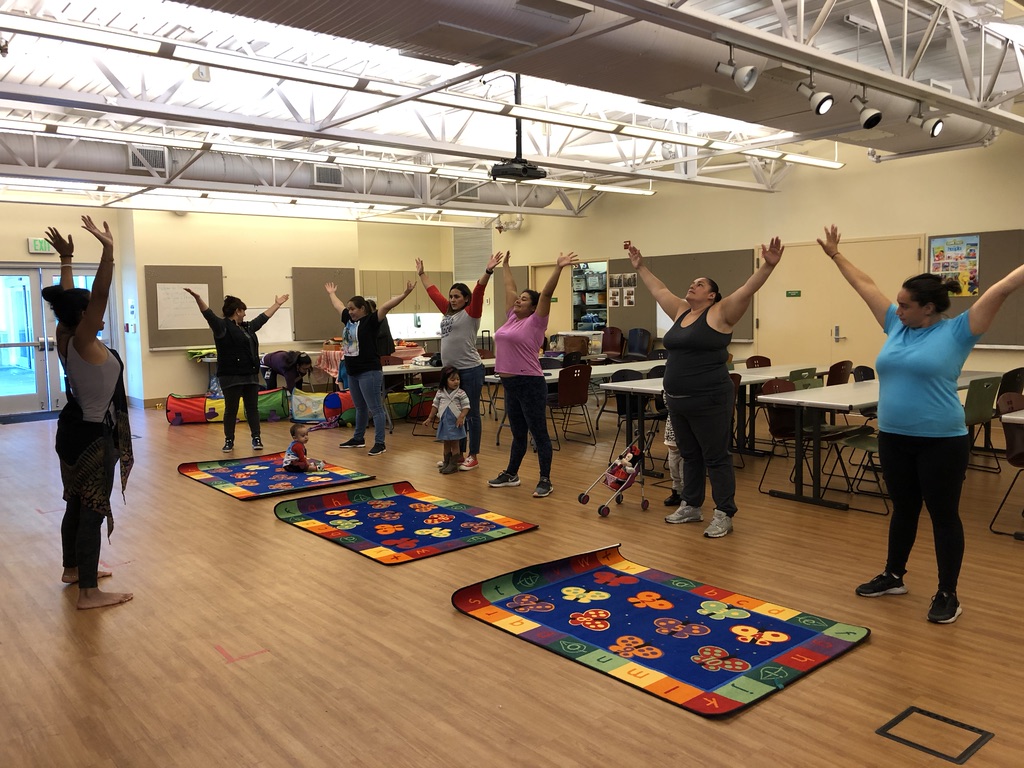 Last Wednesday, October 10, families in 4Cs' Early Head Start (EHS) home-based program came out for a morning of play, socialization...and yoga! 
Mothers, babies, and toddlers all gathered onto play mats to stretch, twist, shake, and do yoga poses. 
Not only was it a great bonding experience for kids and their parents, but it was also an opportunity to breathe, relax, get fit, and pay attention to the physical needs of the body.
After only 40 minutes of class, all of the mothers reported that they were feeling more energy and relaxation in their bodies. As they broke away to enjoy lunch, they seemed much more present, balanced, and centered. Even the babies and toddlers seemed more content as they started to engage and play with one another. 
Yoga offers countless benefits. Just a mere 20 minutes of yoga a day can change everything.
Here's a list of some of the benefits of yoga: 
Increases flexibility
Helps with weight loss
Removes stress from the mind and body
Flushes out all of the organs in the body
Increases energy
Improves well-being
Strengthens immune system 
Fills one with calmness and peace
Improves circulatory health
Improves cardio health
Tones and strengthens muscles
Reduces inflammation in the body
Helps to reduce anxiety and depression
Eases chronic pain
Helps with sleeping 
 ...And let's not forget one of the most important ones: It creates a great opportunity to bond and connect with children. 
In the coming weeks, we will share some great yoga exercises and poses that all parents can do at home with their children, or solo!