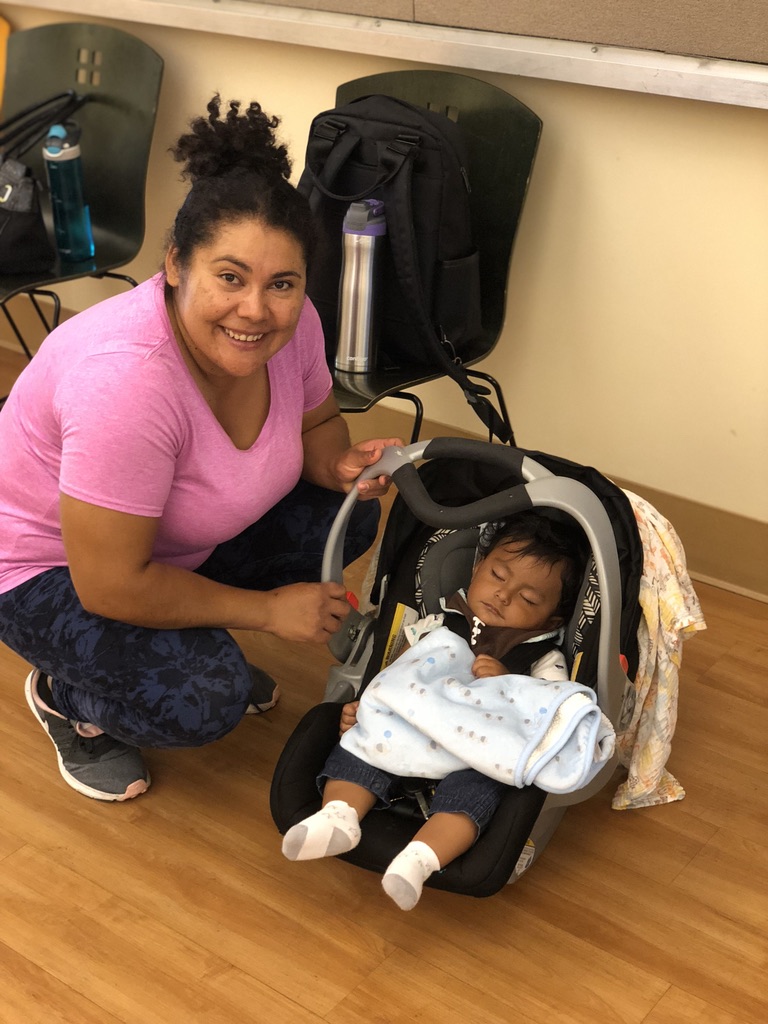 Meet Sureya and her 11-month old Umberto. Before Umberto was born, Sureya had given birth to a baby girl (who is now 7). When her girl was just a baby and toddler, Sureya felt so lonely. She had no family in the area, and struggled to get support. 
"When I had my daughter, I didn't have anybody," said Sureya. "So many things were happening at that time, and I felt so sad. My daughter is 7 now. I wish I had known about 4Cs. While I was working, she'd go to the babysitter. But it was hard for me. Because I'd have to pay a check to the babysitter and also the rent." 
Having discovered 4Cs' Early Head Start (EHS) home-based program in the last year, Sureya feels as if her life has been transformed. 
"In this program, they come visit your house, talk to you, see the baby, read and play with us'," said Sureya. "So I feel more happy and comfortable. Somebody worries about me and my kids now." The pair also comes out to take part in Family Socialization meetings, where they get to interact with other kids and parents. 
Sureya also mentioned that sometimes she has no diapers and clothes; yet the 4Cs EHS home-based visitors are always there to support her, providing her with any items that she needs. Instead of feeling isolated and alone, Sureya feels happy and supported. She is so grateful that she discovered 4Cs. And we are so happy to be playing a part in improving and shaping the life of her family.