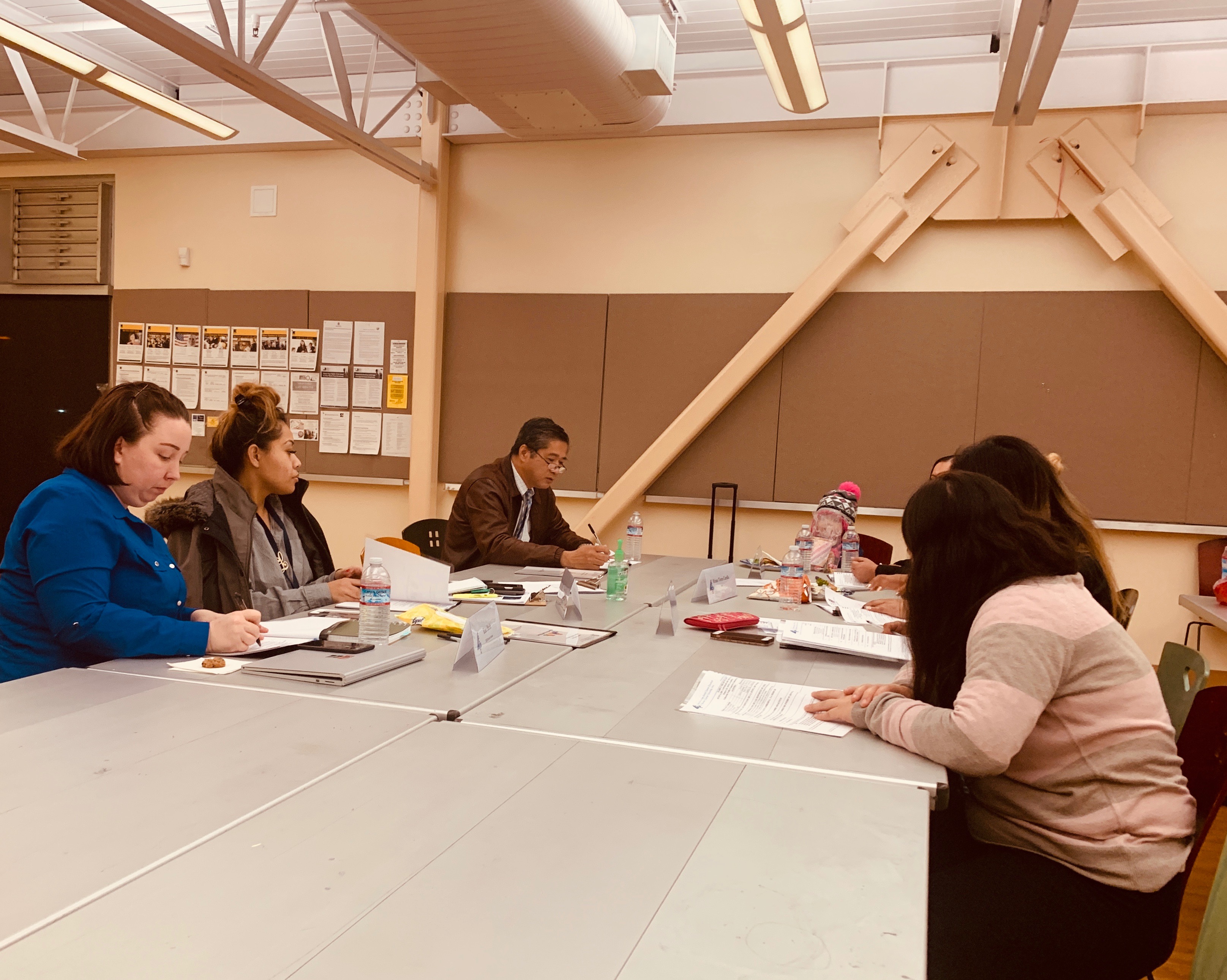 Earlier this week, we had a great Early Head Start (EHS) Policy Council meeting.
Several parents currently make up our Policy Council, and help to make decisions to shape details of our EHS program; they give feedback on things like upcoming events, policies, and procedures. Policy members also review financial expenditures and budgets on an ongoing basis. 
"Our Policy Council has to approve different things for our program. We'll bring them things, and get their input. If there are details they want to see changed, we'll make adjustments and bring it back to the next meeting," said EHS Executive Assistant Katie Steele. 
At present, 4Cs' EHS staff would love to see other interested parents get involved and join the Policy Council, so that there are a broader range of ideas and opinions from the community. The more input, the better. 
4Cs provides their Policy Council members with a $10 reimbursement for gas. Also, members of the Policy Council are welcome to bring their kids. Food is provided, as well.
Meetings are every third Tuesday of the month. 
Any parent who is interested in joining can contact Katie at: 
KatieS@4c.org
408-457-3149

If you'd like to speak to a Spanish-speaking staff member, please reach out to:

Tania Robledo
TaniaR@4c.org
408-240-0135