---
Family Child Care Business Planning & Retirement / Planificación de negocios para el cuidado infantil familiar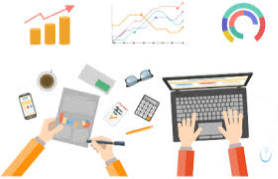 Family Child Care Business Planning & Retirement / Planificación de negocios para el cuidado infantil familiar
I Wednesday I 2.27.2019 I 6:30pm-9:30pm I $30/per person
Want to start, expand or succeed in Family Child Care? This workshop presented by national expert Tom Copeland will give you tips, tools and skills to: attract new clients, save money on your taxes, save time, identify ways to increase your rates, identify ways to reduce spending, prevent parents from owing you money when they leave, and plan for your retirement.
Presented by: Tom Copeland, Private Consultant
Acaba de recibir su licencia de cuidado infantil? Este taller esta diseñado nuevos proveedores que comienzan su negocio. Información sobre contratos, mercadeo y seguros de negocio, así como la creación de su filosofía, póliza y procedimientos. Establezca su negocio para que sea un éxito! (intérprete y audífonos disponible para este taller)
Presentado por: Tom Copeland, consultor privado
Cost: $30/per person
To Register, click on the following link to print out the registration form and mail or drop it off to our office with payment.
Workshop Flyer Registration Form
You may register on line by clicking on the "Register Now" button. If you register on line, you will be required to enter your payment information.
****Please do not bring children to the class. NO REFUNDS OR EXCHANGES. This ensures we have optimal learning environment and sufficient materials and preparation for the presenters so the training benefits all those who attend.****