Senior Nutrition Program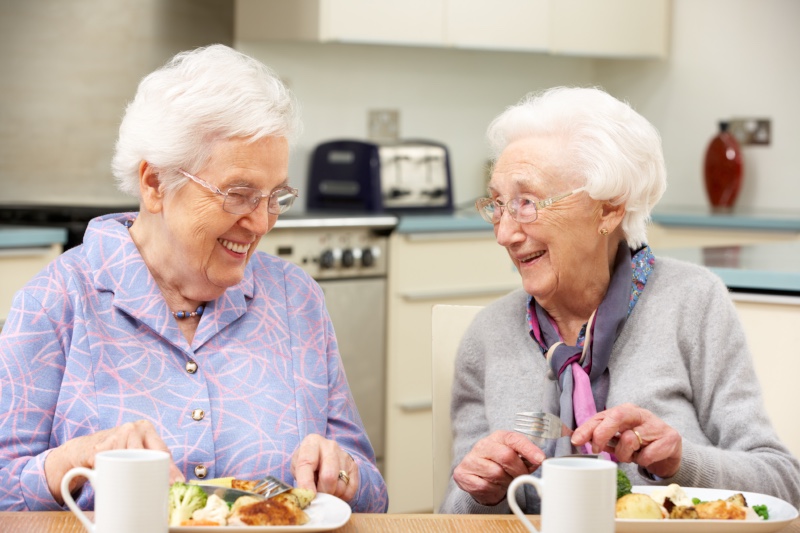 (JTS) Northside Community Center
488 North Sixth Street, San Jose, CA 95112
Contact Person: Trevor Jackman
Phone: (408) 487-0747
Email: info@4c.org
4Cs is honored to offer the Senior Nutrition Program served Sunday through Thursday with an onsite cooking staff provided by 4C Council. The Senior Nutrition Program provides high quality, cost efficient, nutritious meals to seniors and promotes the role of nutrition in preventative health and long term care.
*$3 recommended donation for seniors 60 and above*
*$9 guest fee for non seniors below the age of 60*
---
Lunch is Served Every Sunday - Thursday
Except for some holidays
*Suggested contribution is $3.00 for seniors 60+ years per meal
(For guests under 60 years old, there is a $9.00 guest fee per meal)
1.  No senior age 60+ will be denied a meal, based on his/her inability to provide a contribution.
2.  Lunch is served for a 30 minute period. This is usually from 12-12:30pm. It is highly recommended that participants arrive at least a 1/2 hour early for check in.
3.  The dining area remains open until 1:00pm so you can enjoy your lunch. Kitchen service closes at 12:30pm for meal service.
Items on the lunch menu calendar are subject to change without notice. Our apologies for any inconvenience this may cause. 
****On Wednesdays we have Vegetarian options available upon request.  Please notify the front desk staff when signing in.****
For further inquiries, or if you have any entrée suggestions for our menu, please call  Trevor Jackman 408-487-0747.  Or you can email: info@4c.org
---
Northside Community Center Lunch Menu
Come and Enjoy Lunch at the JTS Northside Senior Center......now serving lunch 12pm-1pm, Sunday through Thursday.
Meals cooked daily using the freshest of ingredients by our on-site Chef.
---
July 2019 through June 2020 Holiday Schedule
The Senior Nutrition program will be closed the following dates:
Monday, February 17, 2020 - President's Day
Sunday, April 12, 2020 - Easter Sunday
Monday, May 25, 2020 - Memorial Day
Please click here to see a list of other holidays throughout the year when the Senior Nutrition program is closed.
---
---
Senior Nutrition Wellness Calendar and Events
A variety of opportunities for Seniors to socialize and obtain information and resources on developing Healthy Lifestyles and good Nutrition Habits are offered through the Northside Community Center Senior Nutrition Program.
Please check back for upcoming events.
---
---
Visit the JTS Northside Facebook Page

---
Map and Directions